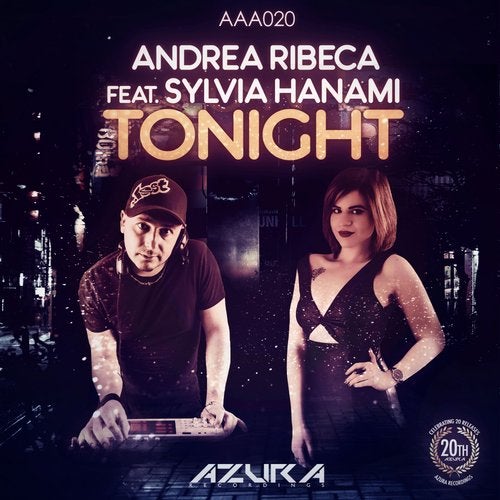 AAA020 ANDREA RIBECA FT. SYLVIA HANAMI - TONIGHT (Including Radio Edit, Extended mix & Dub Mix)
The super legend Andrea Ribeca, half part of one of the most iconic Trance projects of all times, NU NRG, is back on Azura Recordings, after the massive release of 'Andrea Ribeca & Aevus - Encanto' in 2017. As part of many successful labels, Andrea Ribeca returns to Azura with a simply fantastic vocal track! The beautiful and talented singer from Rome, Italy, Sylvia gave us a piece of her tremendous talent in this epic release, ANDREA RIBECA FT. SYLVIA HANAMI - TONIGHT. Stay tuned for this duo and their upcoming releases!
Lyrics:
' Tonight '
( A. Ribeca , S. Giudici )
I know how life can change in a moment.
It's hard to decide, a blow to the heart for us.
Bring me to you.
Get me out of here. Where are you now?
Do you feel the same? wherever you are.
Tonight, alone in this darkness, I'll give you my hands to fly away.
Tonight, you won't be afraid.
I'll show you the light, not far away.
Release Date:/
10/05/2019
Label:/
Azura Recordings
Cat No:/
AAA020